I have posted this desk and others last week here to show what has been in the process of a transformation and all that jazz. Its the first one done just like its the first one on the list...
Okay! For this desk I wanted something not too neutral and not too bold. I chose a soft blue because I thought it balanced out with its cute size. Its soo perfect for a kid I believe!
So here's the before....
It had layers.... This poor thing had LAYERS. Layers of I don't know what. First, it had a freshly painted white coat of paint which the seller admitted they just painted it the night before because right under the white is was the ugliest pink ever to exist in the color spectrum. And under that was a creamy yellowish white, which I don't believe was paint. It would not come off....AT ALL. I tried 3 different stripping gels, nothing. Maybe sanding with the lowest grit of sand paper in the same spot for a while, nada. I even tried bathing it with Acetone and Paint Thinner....still no luck. It was very irritating and frustrating. There was no way I was gonna just paint the whole thing. C' mon! There was beautiful wood under there. Last option. I put the stripping gel, the most harshest one I could buy, Jasco's, I mean the label itself said it takes off MULTIPLE layers in one application so I had to. I let that sit for about 30 min then the fun started by using a steel brush to scrub that precious wood. And that's how I took it off.....
It came out quite lovely! The rest is the same old, same old. The top was actually stained with the new color by Minwax called Expresso. It wasn't turning out as dark as I wanted it so I added a layer of Kona. The top was finished with a water based poly that goes my the name of Varathane.
The body was waxed with clear wax to protect and so was the inside of the drawers which were painted a light grey.
And of course.... Those pretty knobbies are from Hobby Lobby!
Lately, I have been collecting them and I keep getting the urge to go back to that lovely store for more! Half the time I purchase knobs and I don't even know what piece to put them on or even if I have piece! Good thing its a journey to get there which restrains me from constantly going back.
Do any of you have that same problem?
kyra [:
ps. first batch of frames are done. come get them while they're fresh!
pps. the desk is also up for grabs.... $170.00
participated at: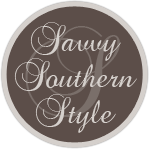 A Common Ground
elizabethandco
funkyjunkinteriors